The Seabolt Real Estate team believes that giving back to our local community is imperative to operating a company that not only serves the needs of our clients, but the needs of our area as a whole.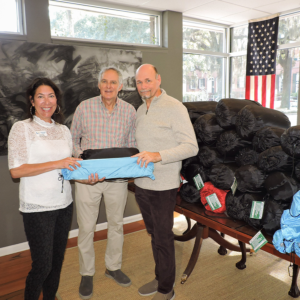 On Oct. 25, Seabolt real estate agents Michael Brannin and Craig Simpson donated 30 sleeping bags and 25 tents to the Chatham-Savannah Authority for the Homeless. Known professionally as the Victory Team, Simpson and Brannin have been donating these items to help the homeless for six years. Over time, they've donated more than 250 supplies. […]
 SCHEDULE A MEETING WITH ONE OF OUR REAL ESTATE PROFESSIONALS TODAY!